Meet the Team at Hashimoto Chiropractic
Dr. Naota Hashimoto DC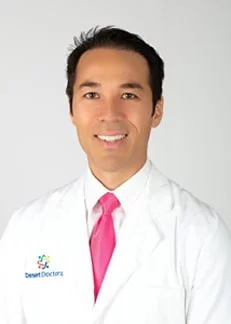 My mission is to help as many people get out of pain so they can start living again; over the years I have grown frustrated with our 'sick-care' system which has been focused on reducing symptoms with medications while never addressing the problem. This is no different than a doctor telling a patient to take painkillers for foot pain caused by a pebble in their shoe when physically removing the pebble is the obvious solution.
Today, most people go for a quick fix with Aleve, Ibuprofen, painkillers, and cortisone shots, and when those quit working they are told to get surgery. This is no different than the pebble in the shoe earlier and many surgeries could be avoided if the cause of the pain was managed earlier. One of the reasons why we are able to help so many patients is because of the new, cutting-edge treatments and other types of providers I work with to treat difficult cases.
My passion for treating pain started as a result of my life experience as a pain sufferer many years ago when I was hit by another driver in a head-on car collision. I sustained very significant injuries to my neck and lower back and couldn't sit for more than 20 minutes with a searing pain in my buttocks and woke up with neck aches every morning as a result of this. I did the usual, which was medications and physiotherapy but after 6-months of this I still had major symptoms and when my doctor suggested an orthopedic surgeon referral, I decided to take another route.
Out of fear and frustration, I sought out my first chiropractic treatment because of a referral from a family friend and discovered the benefits of integrating different treatments. Previously I had been receiving physical therapy, but just wasn't improving because I had joint alignment problems and was in too much pain to do some of the exercises. By mixing physiotherapy and chiropractic together in one visit I was able to get more relief in a week of treatment than I did in 6-months of rigorous physiotherapy.
At that point, I knew this was the career path for me, and I finished my undergraduate at the University of British Columbia and transferred to graduate school at Southern California University of Health Sciences graduated where I graduated with a Chiropractic degree and a burning desire to change people's lives. At our office, you will see that we are truly one of a kind and utilize equipment and protocol combinations that are used by less than 1% of the chiropractors in North America.
We have patients from Canada and all over the United States that seek us out because it's easier and cheaper to get results in two weeks at our office than years at home because of our multi-pronged approach to treating patients in pain. Every piece of equipment, protocol, and doctor in our network that we use for treating pain is because of my journey to eliminate my own pain which took close to 20 years to solve 100%. I have less pain today than I had in my early twenties, and if you read all of our 5-star reviews you will see others have found a difference with our treatment.
I know this isn't a regular bio, but we're not a regular office. When I'm not in the office you can usually catch me with my family; I married Dr. Nora Coleman from my class and together we have been raising two crazy little boys, who can put a smile on anyone's face. They're the handsome devils on our homepage and they keep us moving every day because they are bundles of energy. Leo is the typical, over-cautious older brother and Eli is the rambunctious younger brother who tries to keep up with the older kids.
My wife is a southern California native, which is why this Canadian is living in the desert; I've spent half of my life in the northwest in Seattle, Vancouver, and in rural Canada on a farm but now call the desert my home. I love the mountains, the sunshine, and outdoor activities and feel blessed to be living in such a beautiful place.
As a clinician, I know that mastery is something that none of us achieve but strive to keep learning. I have become proficient in my different techniques within chiropractic and physiotherapy rehabilitative techniques because it's a passion of mine. I also am very aware of what other treatments exist for my patients and know when to make appropriate referrals to those specialists.
Needless to say, I will be looking forward to seeing you soon,
Dr. Hashimoto, DC
Techniques:
Chiropractic: Arthro-Stim (machine assisted), Sigma Ultralign G2
(Instrument), Diversified, Flexion/Distraction, Gonstead, Pettibon,
Thompson Drop, Upper Cervical, Specific Gonstead Extremity, Scoliosis
Correction Technique
Soft Tissue:
Active Release ART, Graston, Vibrocussor
Rehab:
Kinesio Tape, Physio Therapy License, Scoliosis Specific Rehab,
Spinal Curve Restoration Rehab, Selective Function Movement Assessment
Technique (SFMA), Titleist Golf Rehabilitation
Monday
9:30am - 12:30pm
2:30pm - 5:30pm

---
Tuesday
1:30pm - 4:30pm
---
Wednesday
9:30am - 12:30pm
2:30pm - 5:30pm

---
Thursday
8:00am - 11:30am
1:30pm - 4:30pm
---
Friday
Closed
---
Saturday
Closed